Headquartered in Oslo, Norway, Kebony is the leading global modified wood brand. It produces an enhanced wood decking of superior quality which is made to have a long-lasting life with a natural aesthetic.
Treated wood decking is an attractive solution for those who are looking for a product which is long lasting, requires low maintenance, has a long warranty period, and ages with beauty. 
This environmentally friendly product is modified by enhancing sustainable softwood by infusing it with a bio-based liquid, which in turn gives it premium hardwood characteristics with a rich brown color. 
Advantages
There is no need for constant maintenance, you can simply let the wood naturally weather, which gives it an elegant greyish color.
This product has a 30-year warranty which leaves your mind at peace.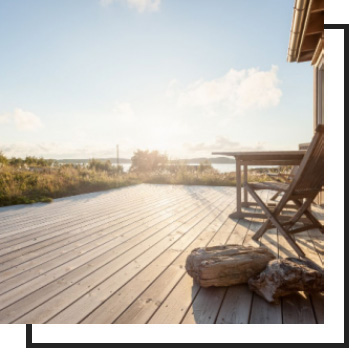 Chabros International Group
National Industrial Park, Jebel Ali, Dubai, UAE