This product which comes in sheet form is a delicate composition of acrylic, minerals and natural pigments that combine to create a smooth, non-porous (anti-bacterial), thermoformable and visually seamless surface. It is able to mimic the appearance of 
granite
, 
marble
, 
stone
, and other natural materials.
It has a wide range of applications ranging from countertops, kitchen/ bathroom sinks, and bathtubs to wall cladding, reception/meeting desks, bars, and counters.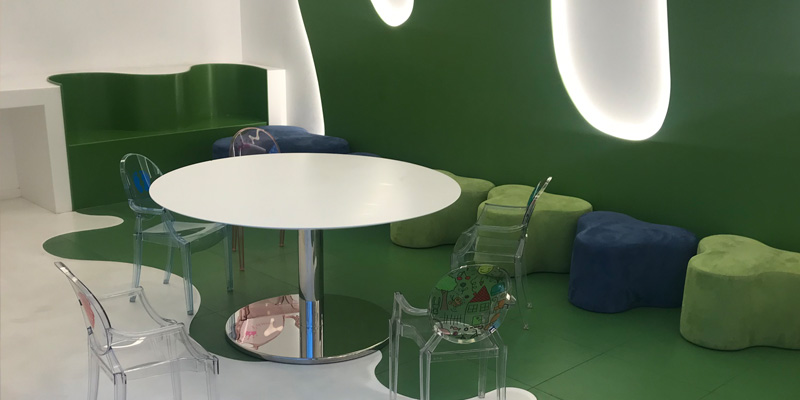 It can be worked
same way as wood. Using conventional carpenters' tools, this solid surface material can be sawn, routed or drilled.

Since
it is non-porous, bacteria cannot live on it.

It has nearly invisible joints when joined.

 
This results in extremely hygienic, easy-to-clean installations, ideally suited for use in hospitals and laboratories.

A wide range
of colors and designs are available.

A certain selection
of colors exhibit translucency when exposed to light.