UNLIMITED DESIGN FRITSJURGENS INSIDE
With FritsJurgens Inside there are virtually no limits to the design of the pivot door regarding size, weight and installation. Take a look at pivot doors in a large range of sizes, materials and applications and explore the possibilities.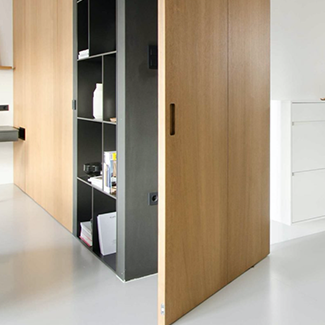 FritsJurgens pivot hinges are beautifully designed but, understandably, you want the focus to be on the pivot door. This is why all our hinges are completely integrated in the door, without structural elements in the floor or ceiling. View projects where FritsJurgens pivot hinges are applied and get inspired.
Chabros International Group
National Industrial Park, Jebel Ali, Dubai, UAE